What's your favorite country?
I get asked this question all the time.
It's the most difficult to answer. The short answer is, I don't have one. I have many favorites. I like different places for different reasons. In no particular order, I'll list all of my favorites.
My Favorite Countries in the World
Greece
Greece has been on my mind since I fell in love with the island of Lesvos in 2017. After leaving Greece, I couldn't shake it from my memory. Traveling around other Mediterranean countries the thought crossed my mind "It's nice here, but it's certainly not Greece." I know that's the wrong mentality, but hey, those are my feelings, and feelings can't be wrong, right? So apologies to lovely Albania and Malta, but if I only had one week to live, I'd be eating souvlaki and sipping a thick Greek coffee in some vine-shaded village square somewhere in the Aegean.
Malaysia
Malaysia is perhaps the best food country in the world. I say that because it is home to three outstanding cuisines of its diverse population. Malay, Chinese, and Indian cuisine are all readily available and because of Malaysia's eating out culture, meals are affordably priced for locals. Much of the best food is served at mom and pop cafes or from carts at food centers. But Malaysia is more than just food. Its mix of indigenous and other cultures means different customs, holidays, religions, and so on. Plus, I love the architecture of the former Straits Settlements on peninsular Malaysia (Penang, Malacca). On Borneo, there is some nice wildlife viewing (albeit under threat from agriculture/habitat loss)
Kyrgyzstan
I entered into the world of Central Asia in my early twenties as a Peace Corps Volunteer in Uzbekistan. While I absolutely loved my host country and its people (perhaps the world's most hospitable) I also grew very fond of Kyrgyzstan. It's a land of high-altitude pastures and cool, clear lakes. One of snow-capped peaks and bubbling hot springs and people willing to invite a stranger into their yurt for a cup of fermented mare's milk. I like Kyrgyzstan so much that I wanted to take other travelers there and now I do. If this sounds like your cup of kumis then you should join us. See my Kyrgyzstan trekking trip for more info.
Spain
I fell in love with the landscape and culture of Spain on my first Camino de Santiago pilgrimage in 2005. I returned in 2008 for another Camino (Via de la Plata) and to stay to teach English. I ended up living there for about a year, enjoying tapas and wine after work, exploring the neighborhoods of Madrid, and getting into the rhythm of the Spanish lifestyle. The typical traveler to Spain enjoys the incredible cuisine here, the diversity of the country's distinct regions, its rich art and architectural heritage, and the history of its small cities, towns, and villages throughout the countryside.
Portugal
Spain's neighbor to the west is another of my favorite places. You can tell I have an affinity for this part of the world. Portugal's historical towns and cities are intriguing and its coastline is delectable. Portuguese are proud but very open to outsiders and well-educated. There's a bit of Roman history here, some top-notch winemaking, delicious food, and thought-provoking street art. But most of all for me it's the atmosphere of Portugal that I love most, and that's what sticks out in my memory. I just loved being there.
South Korea
I've been to South Korea on several occasions. I've taught English there, lived there temporarily on other occasions, and explored most corners of this small mountainous peninsula. Koreans have a strong identity tied to their land, cuisine, and language. There are many distinct aspects of Korean society and the Korean people are proud of their heritage. They hold on to many of their traditions while embracing change and modernity in a fast-paced world. I may be biased because I married a Korean, but this is an intelligent society with a high quality of life.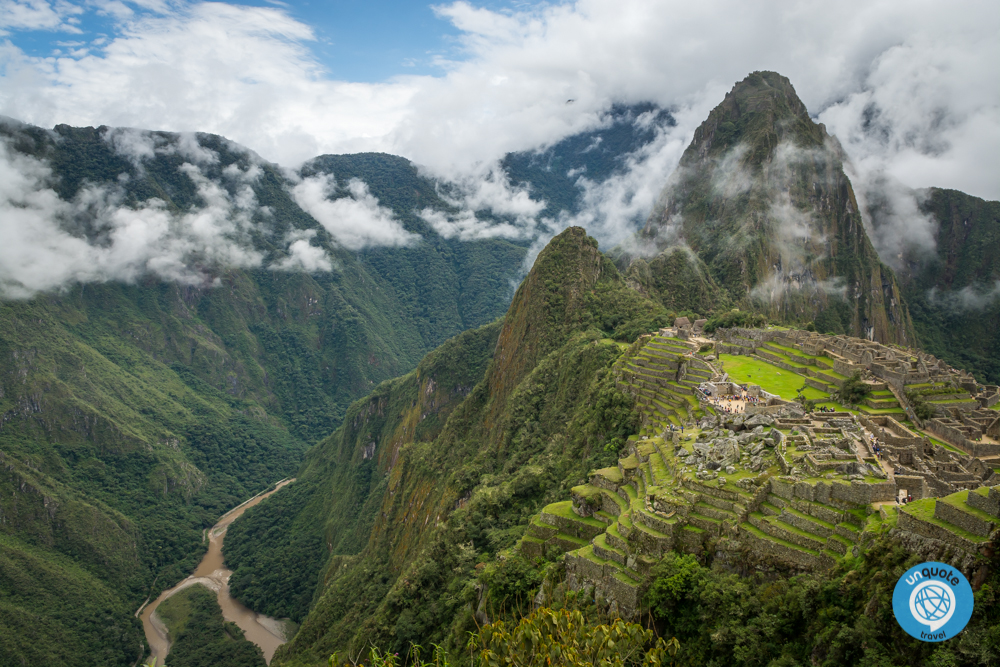 Peru
Peru is too intriguing a place not to mention in this list. What's so great about Peru is the diversity of experiences one can have there. You can ride a dune buggy across towering dunes, admire the work of ancient pre-Incan civilizations, surf some of the Pacific's best waves, see an enormous array of wildlife, venture into the Amazon (which makes up a third of Peru!), and take on some of the best trekking in the Andes. Eat your way through Lima, South America's foodie city. And did I mention Machu Picchu and the Sacred Valley? Enough Inca sights and Quechua culture to take a week of your time.
Syria
I traveled for a few weeks in Syria before the civil war. What I remember most is how completely foreign everything was to me. Not even the same numbers system was used! But also I remember how welcoming people were. Syrians chatted with me, bought me lunch, and helped me find my way when I was lost. It is a country with a magnificent cultural heritage, extraordinary ruins (much of which have been destroyed in the war), a vast desert landscape, and some of the oldest inhabited cities on the planet.
Romania
The digital nomad in me fell in love with Romania and wanted to stay. Who doesn't love affordability and lightning-fast internet? But Romania is much more. What interests me most are the old Saxon towns and villages of Transylvania, the beauty of the Carpathian Mountains, and the folk traditions of Maramureș. Add to that some delicious Romanian food and a trip to the capital Bucharest, which has an enticing mix of architecture from numerous eras. The combination was enough for me to work remotely from Bucharest for a month and develop a small group tour to Transylvania.
Japan
The thing that everyone notices about Japan is its seamless fusion of the old and new. In addition to that, the Japanese do urban society like no one else. Japanese cities work flawlessly. They are efficient, clean, crowded, and somehow quiet. But I also love hiking in Japan's mountains, following its pilgrim trails, soaking in its hot springs, sipping its bowls of noodles, and eating its fresh seafood catch. I am also most happy riding Japanese trains. One thing I'd like people to know is that Japan is not as expensive as they think.
Georgia
There is so much packed into little Georgia: the subtropical Black Sea coast, a productive wine-country, a very intriguing and revered cuisine, ancient churches, Ottoman bathhouses, breakaway republics, mountain fortresses, and alpine hiking. One of my favorite adventures in Georgia was a trip to Svaneti, a mountainous region inhabited by the Svans, known for its stone towers. I haven't been to Georgia since 2007, but my travels there were some of my most memorable and adventurous.
Taiwan
Taiwan has got a great standard of living, some of the world's best food, easy and comfortable transportation, a rich culture, fun outdoor activities, safe cities, and very helpful and friendly residents. When you've got your fill of urban adventure in Taipei, head to the east coast for hiking in the mountains, soaking in hot springs, cycling through rice paddies, tasting tea, and renting a scooter for more fun. A friend invited me to stay with him in Tainan and I explored the cultural side of Taiwan, visiting lots of temples in this historic capital.
The United States
While it seems funny to list my home country after years of living and traveling outside of the USA, the diversity of geography in the world's fourth-biggest country is staggering. I'm never a person to think "mine is best" but after traveling the world for two decades, one of my favorite places is the destination of one of my earliest vacations: the American West. The high-elevation Colorado Plateau is home to numerous National Parks, unbelievable geological land formations, dinosaur graveyards, outstanding outdoor sports, Native American cultures, and so much more. Additionally, the old-growth forests of California, Oregon, and Washington State are among the most magical places on the earth. When you're alone, looking up in a Redwood grove, you'll understand.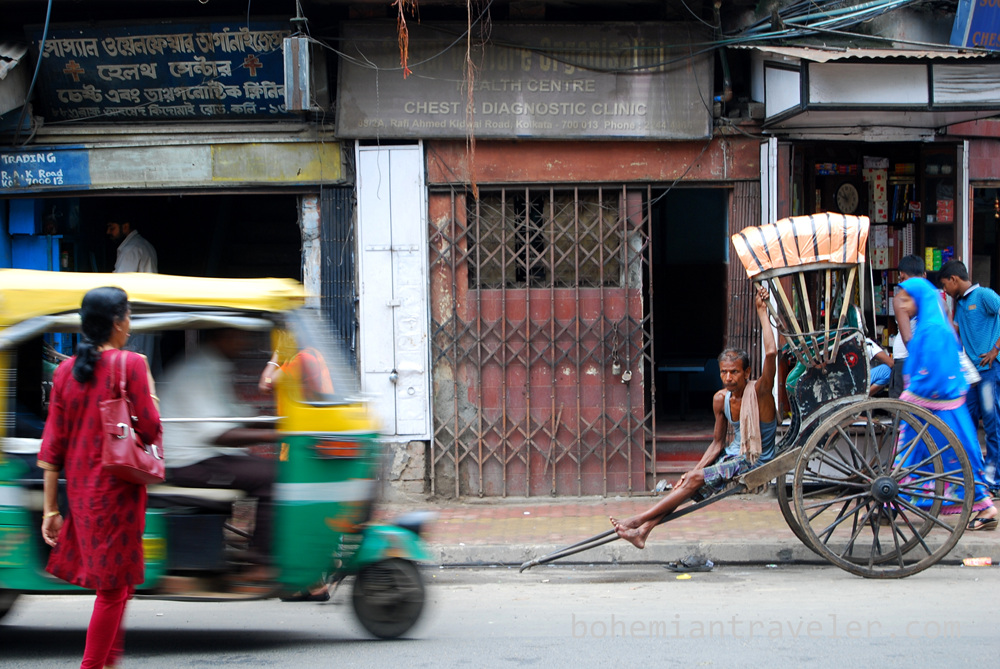 India
If you forced me to narrow it down to one country to call my favorite, I'd have to choose India. The diversity of this sub-continent is astonishing. You can go from crossing deserts by camel to meditating in yoga ashrams in the foothills of the Himalaya to birdwatching from boats in the backwaters of tropical Kerala. India has 122 major languages and more than 2,000 ethnic groups! Wherever you go in India there is always something interesting to experience – and that's why I never tire of this fascinating country. I will have never visited India enough times.
As you can see, I have a lot of favorites. This is why the question is so difficult to answer. When I travel, I look for things to love about the place – its people, history, food, or landscape. There have been very few places I've left thinking that I've never wanted to return. Here are some additional favorites that didn't make the first cut.
Honorable Mention:
Uzbekistan – I lived in Uzbekistan for two years and crisscrossed the country countless times. Silk Road cities, good food, and the most open and hospitable people on the planet.
Nepal – The soaring Himalaya, the magnificent Himalaya, the extraordinary Himalaya. These mountains make me cry tears of joy.
Bangladesh – I think it was a week before I saw another foreigner in Bangladesh. Bangladeshis are the most friendly and enthusiastic about meeting outsiders. This trip has remained close to my heart – from tea country to the Sundarbans Mangrove forest.
Egypt – I have great memories of adventures in Egypt in 2007. Superb diving in the Red Sea, chaotic urban adventures in Cairo and Alexandria, far-out oases, and mind-blowing archeology.
Mongolia – The wide-open landscapes you've only dreamed about! Real living nomadic cultures, ancient Buddhist traditions, dinosaur bones, and an autumn golden eagle festival in Western Mongolia.
Italy – If you want the best of the best in Europe, it's no contest. Italy is packed with world-class art and architecture, an incredible food culture, stunning medieval towns, ruins of ancient civilizations, and passionate Italians.
Tunisia – Old school backpacking adventures, incredible archeology, some really friendly people, and super-cheap prices.
Israel and the Palestinian Territories – Fascinating religious history, intriguing current events, and some of the tastiest food in the Middle East.
Mexico – A tremendous diversity of landscapes and cultures are packed into Mexico. And the food is world-renowned.
Colombia – Soaring mountains, two coastlines, coffee country, Amazon jungle, colonial villages, and the warmest people in South America. What more could you want?
China – Get lost on Planet China. The largest population on earth is home to hundreds of ethnic minorities, spectacular landscapes, and towns that rarely, if ever, see foreigners.
Bosnia & Herzegovina – East meets west in Europe. B & H is steeped in Ottoman history and Sarajevo and Mostar are two places you'll never forget.
Bhutan – If you wanted to create a serene and peaceful sanctuary to be a Buddhist monk, don't bother. It already exists. Welcome to Bhutan, last great Himalayan kingdom.
Poland – Although Poland suffered greatly in a World War tug of war between Germany and Russia, there are lovely historic cities here with great architecture. And my Slavic soul feels at home in Poland.
Switzerland – Besides the obvious – MOUNTAINS – Switzerland is the intersection of Romantic and Germanic Europe – making Switzerland a cultural and natural highlight of Europe.
Turkey – I spent about four weeks traveling around Turkey and there was still plenty more to see. Most travelers miss Eastern Turkey. Fascinating culture and people that take food very seriously.
Myanmar – Super friendly people, beautiful landscapes, and Bagan. You may not like the government, but you'll love everything else about Myanmar. Experience the best of Myanmar on my good friend's Un-Tour to Myanmar.
The United Kingdom – After traveling in Asia and Europe so much I appreciate being able to connect with people in the UK with the same mother tongue.
Future Favorite Countries – Places I haven't been to yet
I'm sure there are plenty of future favorite countries out there that I just don't know yet. The way travelers talk about some countries make me want to drop what I'm doing and book a ticket. High on my list are Iran, Pakistan, Ethiopia, Morocco, Uganda, Lesoto, Rwanda, Bolivia, Argentina, and Chile. I could include many more on this list.
What's your favorite country in the world? Leave a comment below!