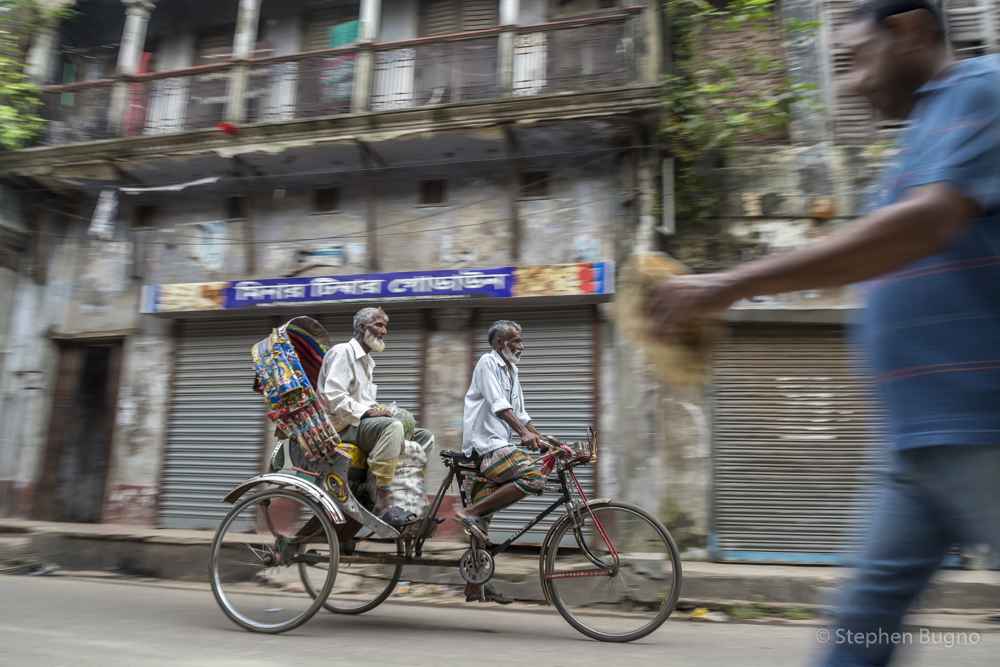 Before traveling to Bangladesh I had read accounts of travelers falling in love with the country. Charmed by the supreme friendliness of the country's people, there will always be a special place in their heart for the ' Desh.
For years, I had wanted to visit Bangladesh. Bangladeshis abroad encouraged me to visit. I had a positive image in my mind about the country from the outset. And, it turns out that I did, in fact, love the country. But a love that comes with further explanations.
A Realistic View of Bangladesh
There are countries that I travel to, and like so much, that I could see myself living there. Thinking about the high living standard, traditional culture and cuisine of places like Taiwan, South Korea, or even Germany comes to mind. Or the favorable lifestyle and weather of a place like Spain or Portugal.
Although I loved Bangladesh (see these Instagram photos from Bangladesh), I never felt like I wanted to move there. But I did savor my time in this lush, densely populated country, and felt a little sad about leaving.
Do I recommend Bangladesh as a travel destination? Absolutely. But first you should know what you'll be stepping into. It certainly wouldn't hurt to have some travel experience already. Bangladesh can be overwhelming even to an experienced traveler.
The Challenges of Travel in Bangladesh
Bangladesh is not an easy place to travel. Much of the year, the weather is unbearably hot and humid. There are also monsoon rains and flooding with which to contend. Not many places have air conditioning. Many days end being covered with dust and sticky with sweat.
Then there is the travel. Bangladesh doesn't see many tourists, so much of the travel infrastructure is set up for locals only. (This is the way travel used to be.) Although there are first class AC trains, I didn't ride one. There are no luxury buses. My long distance rail and bus journeys ended with me being sore, exhausted, with a layer of dust in my hair.
You've also got to put in great effort to keeping healthy. This means watching what you eat. One slip up, like eating street prepared fruit or a raw veggie snack from a cart vendor could mean disaster for your stomach. A bad case of traveler's diarrhea means losing out on 2-5 days of your trip, due to recovery.
There are also other illnesses and diseases to watch out for. Be current on all your immunizations. All this shouldn't scare you away from traveling. These risks are present in a lot of countries in the world. You should always be traveling with your health in mind.
Why Do Travelers Love Bangladesh?
I think I'm like most travelers who loved Bangladesh primarily for one reason: the people. Bangladeshis are so enthusiastically friendly. They don't see foreigners very often, if ever, so when they do, they want to say hi, shake your hand, and have you take their picture. They want to know which country you come from. After a while it can get exhausting, and some travelers might not like all the attention. But really you have to respect and admire so much enthusiasm and curiosity. A person you meet on the street might want to take you for tea, and if you make a friend, he might want to take you home!
Experience this Country
Traveling in Bangladesh is a chance to experience life that is so much different than the place many of us come from. A place with completely different social norms, customs, culture, religion, and language, not to mention the the climate and geography of Bangladesh. Bangladesh is characterized by its rivers. Three major rivers have their delta here, and that shapes the way of life in many ways. Rivers become a transportation route and a source of food. The tropical monsoon climate drives an unbearably hot and rainy summer and a dry winter, with the risk of devastating cyclones before or after summer. The landscape is such a deep shade of green you wouldn't believe. Most of the view from hours of bus and trains reveal rice paddies and other agriculture, growing from the nutrient rich soil washed down from the Himalayas.
So few Tourists
A main draw for me was the fact that Bangladesh is what it must have been like to travel 30 or 40 years ago. I'm not trying to say the country is behind the times, but from the traveler's perspective, there is a basic tourism infrastructure. Nearly all your eating and transport options put you alongside locals, which is great for cultural immersion. It also means your travel companions will be Bangladeshi. There aren't backpacker hostels, bars, and cafes to hook up with other travelers. It's just you and your guidebook trying to navigate this country.
These experiences, recalling the primitive days of backpacker travel, are what make Bangladesh so special. Traveling here really is cultural immersion. You are constantly meeting locals and doing nearly everything the "local" way. It's a relief compared to the Thailands and Vietnams where tourists and backpackers are shuttled from one sight to another, or worse yet, from one backpacker bar to the next, getting wasted night after night, in typical fashion, with no local interaction.
Traveling Bangladesh is a place for personal growth and to experience humility, gratitude, and hardship first hand. It's a place to witness the extremes of humanity.