Best Travel Experiences of 2021
To say 2021 was another difficult year for travel, would be to overlook the fact that it was very difficult for many people simply trying to live their regular lives. I'm grateful to be healthy and working enough to pay my bills, with a little extra that allowed me to do some traveling. I'm very fortunate I was able to leave Alaska this year for some out-of-state adventures and even made two international trips.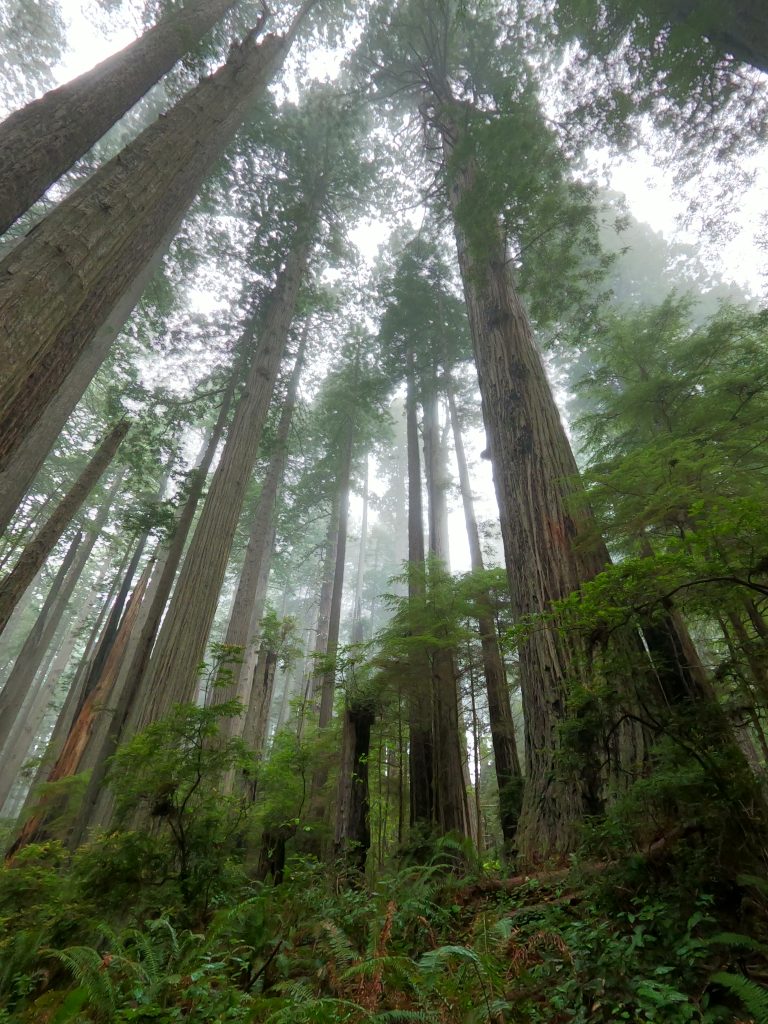 Read: My 10 Best Travel Experiences of 2020
My 13 Best Travel Experiences of 2019
Here are my Best Travel Experiences of 2021
Northern Lights in Valdez
Northern Lights viewing is part profession and part hobby for me in Alaska. From August to April the Aurora Borealis may be visible where I live in Anchorage. Although I occasionally lead groups for Northern Lights Tours, the best display of the year (and maybe my life) came while I wasn't working. I was in Valdez with Juno. The Chugach Mountain soar up around Valdez in every direction so the Aurora needs to be strong to show above the peaks. And it did. For hours. The whole sky was lit green most of this night in March and we stayed out until about 3 am.
A Week in Maui
Our first out-of-state travel since the height of the pandemic was this trip to Maui. There are direct flights from Anchorage to Kahului Airport, so it is a lengthy, but not too difficult trip. We rented a little one-room cottage in the town of Haiku, a few miles from Paia. It was perfect for us; far away from the resorts and tourist towns. Haiku is a village situated about 500 ft above sea level on the road to the ranching town of Makawao. Highlights of the week include diving the famous Road to Hana, exploring West Maui, snorkeling with sea turtles, and getting a couple days of beach time. Delicious food trucks, deserted beaches, and really narrow roads were some of our fondest memories. I even ticked off my bucket list climb of Haleakala Crater by bike.
Cycling up Haleakala Crater
Haleakala Crater rises over 10,000 feet out of the Pacific Ocean. It could be described more accurately as the biggest hill you've ever seen. Months earlier I had set the goal of cycling up this behemoth. I rented a high-end road bike and set off at sunrise the next morning. The Strava segment calls this the "World's Longest Paved Climb". And while it's certainly the hardest ride I've ever done, it actually isn't that hard. I say that because the gradient is a little over 5% the whole way up. So, basically, a hill. A seemingly never-ending, 35-mile hill. I will admit that I did struggle quite a bit above 7,000 ft. I live at sea level so the thin air was really killing me. Then you've got to have enough strength and warm clothes to descend safely. Best ride of my life. Read: Climbing Haleakala Volcano by Bicycle.
Walking through Redwood Forests
We went to San Jose, California to visit a friend who is always up for an adventure. "Yosemite?" He suggested. "How about the Redwoods," I asked? When you step into a redwood grove it's like you've immediately been transported back to Jurassic times. You're expecting a dinosaur to come tramping through any second. The undergrowth is different from a typical forest, too. Sorrel, ferns, and other shrubs make up the diminutive undergrowth, which only adds to the surrealness of walking among these giants. We camped for a couple of nights in redwood groves and took a few hikes to complete our immersion in this foreign world.
Lost Coast of Northern California
On the same road trip through northern California, I wanted to see the Lost Coast. This is a portion of the Pacific coastline which is secluded from Highway 1 (and 101). Apparently, it was too costly for state highway or county road builders to establish routes through the area. As a result, this area of Humboldt and Mendocino Counties is the most undeveloped and remote portion of the California coast. It is a beautiful and wild coastline of which we only saw a fraction. We cooked dinner on a bluff overlooking the Pacific in the village of Shelter Cove and spent the night in the campground in the National Forest nearby.
Visiting Friends in Tijuana
A good friend of mine in the US State Department recently moved to the consulate in Tijuana. The city has suffered from excessive crime and violence in decades past but has gotten safer and more livable in the past few years. I mostly went there to spend time at home with him and his family but we did make it down to the beach in La Fonda and out to the market downtown. Eating fresh seafood and fish tacos at a streetside cafe were also highlights.
110-mile bike ride in Seoul
The Seoul Metropolitan area has about 25 million residents. That fact alone would normally have me running for the hills. But since my in-laws live here, I regularly visit the capital of South Korea. And the more time I spend there, the more I appreciate the high quality of life that this city offers. There are mountains with hiking trails right in the middle of the city. There's also the broad Han river cutting Seoul in half. On both banks of the river are parks and wide cycling and walking paths that extend far beyond the city limits. So far, in fact, that I was able to ride 110 miles one day and stay completely on dedicated cycling paths the whole way (except for the couple miles from home to the start of the path). It was a long day (8 ½ hours of riding) but I had been training most of the year for this kind of endurance ride.
Cycling Colorado with an old friend
I continued the cycling theme in Colorado a few weeks later. Earlier in 2021, a childhood friend of mine reached out: "Let's cycle around Corsica or Sardinia". Awesome, I thought. But let's start a little closer to home. We planned this as a multi-day bike tour (or bikepacking trip) originally for Utah. In the end, we opted to stay in Colorado and do a combination of bike packing and day rides from a base camp we set up in his trailer. The San Luis Valley is spectacular but we ran into some high winds which made cycling difficult. By the end of our four days of riding, we tallied 187 miles (300 km) and 4,888 ft (1,490 m) of elevation gain. The last morning we pulled out of our campsite as a snowstorm moved in. More than cycling, this was a great break from our everyday routine and a chance to spend time out of cell phone range and really enjoy the outdoors and appreciate life.
Las Vegas Cycling
Juno had a business trip to Las Vegas and I thought I'd tag along with my bike. While I detest the Las Vegas Strip, the mountains and desert surrounding the city are beautiful. A first ride bike breakdown nearly prevented me from doing all the rides I set out to complete. Fortunately, I was able to get my bike into the shop for a brake repair after which I continued on my way. The highlight was the 13-mile scenic ride through Red Rock Canyon National Conservation Area. Just 17 miles west of the Strip, this gorgeous desert canyon, home to tortoises and wild burros, is a geologic wonderland. There's hiking, mountain biking, rock climbing, and more. But it's enough just to drive through, stopping at all the viewpoints, and learning about the geology and natural history.
Road Trip to Southern Utah
After our business in Las Vegas was finished, we rented a camper van and drove to Utah. It was our first time renting a camper van but not my first time in southern Utah. This is one of my favorite places in the world and I wanted to show it to Juno. So we set off for Snow Canyon State Park and Zion National Park. Snow Canyon is one of these places that are just a state park but if you grew up on the other side of the country you'd think it was national park-worthy. There were hardly any people there and we did a couple of short hikes before leaving for more popular Zion. Zion National Park was out-of-control crowded and this wasn't even high season. We did a couple of spectacular hikes and I learned something important about myself on the hike to (well, not exactly all the way) Angels Landing.
Flying over the Alaska Range
My day job allows me the opportunity to lead groups of travelers around the state of Alaska. I've had some extraordinary opportunities over the past 4 years guiding here. This year I started leading groups from Intrepid Travel for their Alaska Winter Adventure. The 8-day trip includes a glacier walk, northern lights viewing, dog mushing, snowshoeing in Denali, meeting reindeer (and Santa Clause!), and soaking in hot springs in sub-freezing temperatures. This latest trip I got to go flightseeing in Denali National Park. The hour-long flight took us into the heart of the Alaska Range and right to the doorstep of the 20,310 ft Denali Mountain, North America's tallest peak. Glaciers, deep-cut glacial gorges, and jagged mountains were all on display.
Honorable Mentions – Alaska 2021
This year's honorable mentions are a list of cool activities I did in Alaska, mostly through work but also in my free time.
I flew over Knik Glacier with Alaska Helicopter Tours to make a video. They are one of Juno's clients. Watch the above Youtube video for the full experience.
I can't believe it took me this long, but I finally did some downhill skiing at Alyeska Resort in Girdwood, AK. But the video I ended up making was one of cross-country skiing there.
Denali State Park is an amazing place in summer and winter, and I got to experience both seasons there. I did the Curry Ridge trail in both seasons. There are spectacular views of the Alaska Range when it's clear.
We hiked the South Fork Eagle River Trail this summer. It's a beautiful route through alpine tundra that culminates at a high point between two lakes.
Exit Glacier is a quickly receding glacier in Kenai Fjords National Park. A 20-minute trail leads you to an overlook of the glacier.
We made a trip to Fairbanks in April for one of Juno's clients. Despite being April it still got down into the negative 20s F overnight, which was insane. Fairbanks is an awesome winter destination (Read: Your Winter Guide to Fairbanks Alaska) and one of our highlights was winter fat biking in Fairbanks.
I planned and led a corporate retreat to Homer, AK this summer. We went halibut fishing and spent two days at a remote lodge where we explored the cove by kayak, hiked to a glacial lake, and relaxed in the wood-burning sauna.
I got another opportunity this year to take the hour-long cruise on Portage Lake near Whittier, AK. I always enjoy learning about the geology and natural history of this area near Portage Glacier. Another day I did the Portage Glacier Hike, which besides having great views, is well stocked with wild berries.

This past winter I started to get a taste for wild Nordic skating. Our first time we skated out 4 miles and back on frozen Rabbit Slough near Palmer.