Nepal: The Good, the Bad, and the Ugly — A Realistic Look at Traveling in Nepal
This post continues in the series I started with The Philippines: The Good, the Bad, and the Ugly.
Too often travel writers and blogs focus on the 'magical' aspects of travel, neglecting to give a real picture of the place. I'm guilty of this too. The majority of posts on Bohemian Traveler are positive and give great reasons to visit my favorite places. I always say, "I'm in the business of finding what's interesting" in a particular place. And I think that I do a good job with that. The only time I've written anything remotely negative was this piece that's gotten a huge amount of attention and some really rude comments.
There are many excellent reasons to visit Nepal and I'll share those with you. But I also want to give you an idea of what it's like to travel here. It's not a first-time-abroad destination for independent travelers. It's a place you travel to after you've gotten your feet wet in Europe or southeast Asia. So here's a realistic look at traveling in Nepal.
The Good
Diverse Cultures
Nepal is a country of almost 30 million people with over 100 different castes and ethnic groups. Groups are usually separated by altitude/climate zones with certain groups living in the alpine zone of the high Himalaya, others living in the temperate zone of the middle hills and valleys, and the highest population concentrated in the subtropical lowlands. Ninety-two different living languages are spoken in Nepal and there is great religious diversity as well. 80.6% of the population identifies as Hindu and 10.7% as Buddhist, 4.2% of the population is Muslim, and others practice the indigenous Kirat Mundhum religion as well as Christianity. For the visitor, all this diversity translates into various cuisines, religious customs and festivals, traditional dress, and more.
The People
The people of a country can make or break your travel experience. In Nepal, the people definitely make your trip. Sure there are annoying hawkers in Thamel but once you get out to the villages all you get is smiles. Nepalese people are friendly and often times interested in chatting with foreigners. The overall level of English is higher than most countries in Asia so communication is smoother in part because of this.
The Food
Food in Nepal isn't particularly diverse, but they do a good job with the local favorites. The go-to meal, which gets repetitive for trekkers, is dal bhat. Dal bhat is rice and soupy lentils  It is usually served with some cooked vegetables. Locals pour the lentils over the rice and eat it with their right hand. It's filling and delicious. There are other local cuisines like Newari that you can find as well. Tibetan staples such as noodle soup and momos (dumplings) have become common throughout Nepal. In the tourist centers of Kathmandu and Pokara, several restaurants offer outstanding foreign foods. You'd be surprised by the delicious falafel, hummus, and pizza you can find. As an added bonus, the coffee here is some of the best in Asia. And of course, good south Indian food isn't hard to find.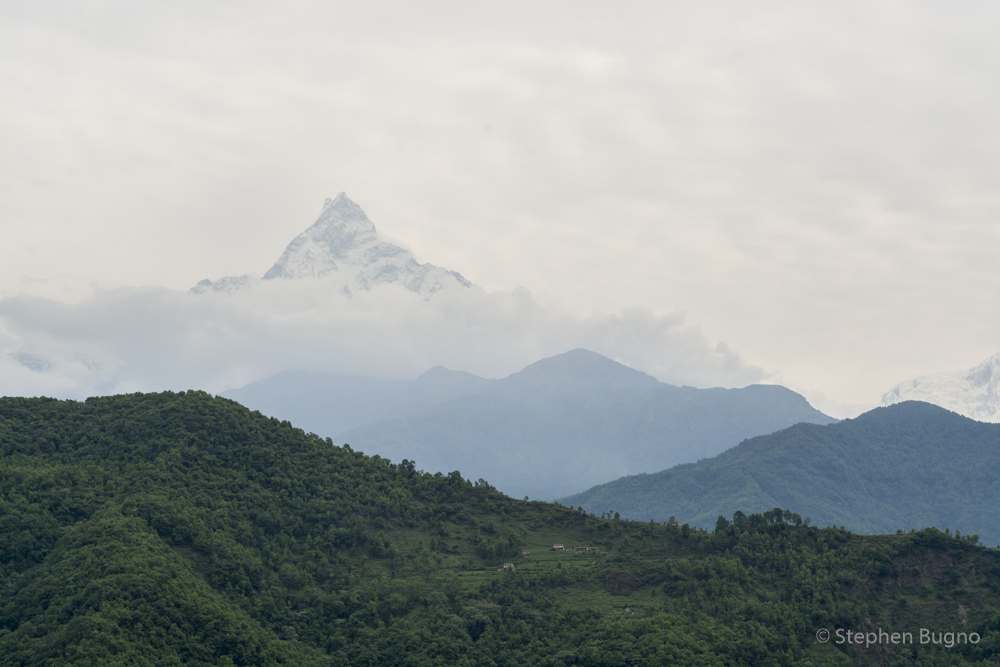 The Himalaya
There's only one Himalayan range. Nepal arguably offers the easiest, most convenient access to the roof of the world. The Himalayas include over fifty mountains exceeding 7,200 meters (23,600 ft), including ten of the world's fourteen 8000 m peaks. But even for us non-mountaineering commoners, the foothills offer some tremendous hiking and trekking opportunities. A few years ago I spent two weeks trekking in Langtang Region. More recently, I went for a short trek in the Annapurna Sanctuary. They say about Nepal that once is not enough. For my third trip back to Nepal, I'm planning to make the trek to Everest Base Camp. Actually, this is such a great opportunity that we are running the trip on our travel tours website, Unquote Travel.
The Visa
The bad news is you still need a visa to visit Nepal. This is par for the course in South Asia. The good news is the Nepalese government has made it very easy and convenient to get one. They offer a visa on arrival at the airport in Kathmandu. $25 for a 15-day visa, $40 for a 30-day visa, and $100 for a 90-day visa. You need to have cash and one passport-sized photo. And if you've forgotten your photo you can get it taken there. Visas are so 90s, but if a government is going to require one, the least they can do is make it convenient as a visa-on-arrival.
The Bad
The Infrastructure
The infrastructure in Nepal is pretty bad. I'm not talking about hotels or tour companies. There are some excellent accommodation options in Nepal and more than a few reliable tour operators. What I'm mostly talking about are roads. Both long distance roads and city streets. The main thoroughfare between Nepal's two biggest cities is in very poor condition. Furthermore, it's a two lane road often leading over mountain switchbacks and across primitive bridges. When construction crews are making improvements to the road it causes absurdly long backups. Even in the capital city, roads aren't much better.
Charging to access public spaces
I get it that foreigners traveling to Nepal are rich and Nepal has very little extra money, but charging to access public spaces does not promote good tourism practice. An example of what I'm talking about is Kathmandu's Durbar Square and the old town of Bhaktapur. Durbar Square is a large public space where local people hang out and pass freely in and out. When guards see foreigners passing through they stop them and charge 1000 rupees ($10). Furthermore, much of the area was destroyed in the 2015 earthquake and remains closed or even as rubble. In Bhaktapur, an entry fee is taken from any foreigner who simply wants to enter the town.
Internet access
I know you didn't travel all the way to Nepal to access the Internet. But it's worth noting that the Internet is slow and sometimes unreliable. That said, nearly all hotels, guest houses, and cafes offer free Wi-Fi. It won't always work like you expect it to, but it's there and you'll most likely be able to do light work on your laptop or phone but don't expect any miracles to happen.
The Ugly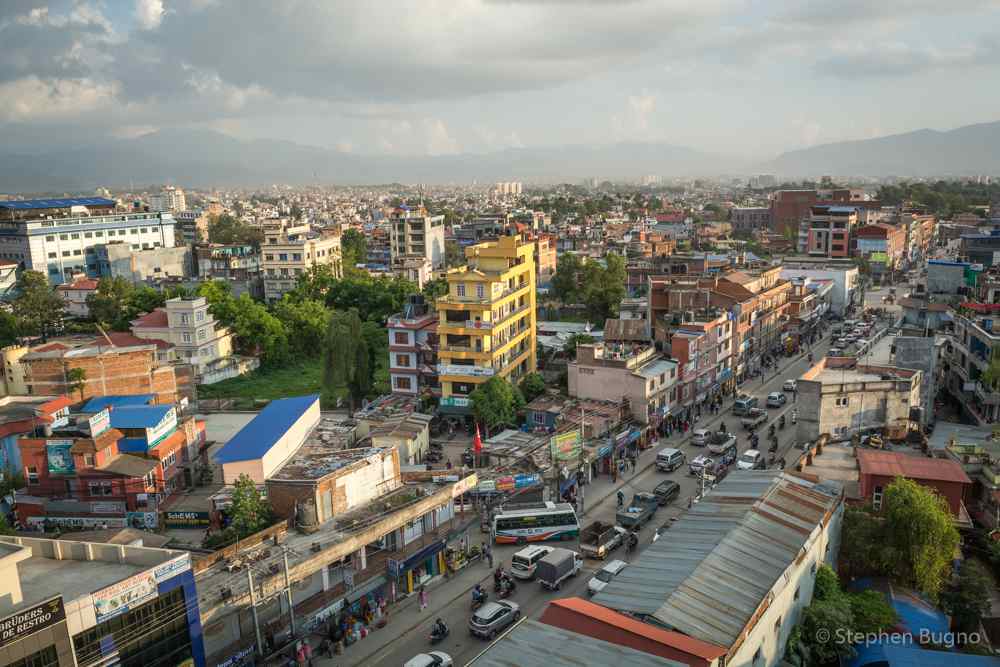 Dirty streets, dusty air
Unless you're arriving from India the fist thing you'll notice is how filthy the air is at ground level. Truck exhaust and dust being kicked up by cars and pedestrians make it tough to breath and difficult for your eyes at times. Especially in Thamel where they've been working on the roads for years now. Of course in the rainy season, the roads are wet so the dust isn't much of a problem. However, then mud offers a different obstacle for pedestrians.
Traffic and air pollution in Kathmandu
This is Kathmandu's double knock-out punch. Yes, lots of cities have traffic problems. Kathmandu's are primarily due to an antiquated road system: small roads and few main through roads to handle the growing numbers of automobiles. The air pollution of the Kathmandu Valley is usually pretty bad. Most tourists will get out of the city after a few days to head for higher ground (think trekking) or the lowlands (think Buddha's birthplace or Chitwan National Park). Unless you choose to stay in Kathmandu as a digital nomad.