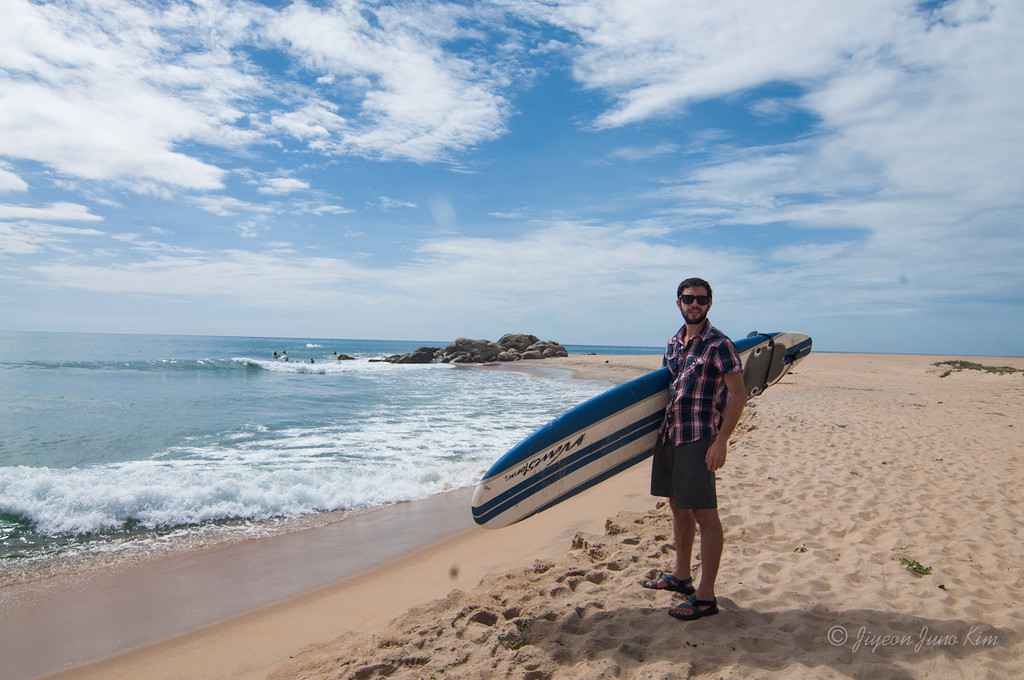 What is a Digital Nomad or a Location Independent Person?
I've been throwing this term around for the last couple years. I even have a column dedicated solely to location independence on this blog. So what does it mean exactly? What is a location independent individual or a digital nomad?
Improved Internet capability (infrastructure and speeds), has opened up a new world to countless people and industries. This is especially true for the entrepreneur. With the world wide web an individual can start a business and run it completely on-line. This is where the term location independent comes. It doesn't matter where the person lives and works from. He or she is free from the dependence of living in a fixed place.
Common Digital Nomad jobs
Now that we got that out of the way, what are digital nomads doing? They're not all entrepreneurs. Some are simply writing digital content and writing SEO for web clients. Others are teaching English on-line through video chats. They are web designers, graphic designers, bloggers, photographers, or some kind of freelancer. Some digital nomad have started companies and either run those companies from their laptops or have outsourced management of their companies.
Where do Digital Nomads live?
Some digital nomads are working from their favorite location, say a beach in Costa Rica, the wine country of Argentina, northern Thailand, or the yoga capital of the world in India. Others become location independent in order to travel around the world, and make a living while they do. But still others just may be back at home where they started, taking advantage of the benefits of working from home at the hours that meet their schedule.
Why did I become a Digital Nomad?
Although, I set out out to become location independent for one reason, I have benefited by living in some of my favorite places, too. My primary goal was to earn money as I traveled the world. For the previous five years, I had been working mostly as an ESL English teacher, saving up money, and taking mini-retirements to travel long-term with these bits of small savings. How could I afford to peruse my real passion, traveling, full-time? I had to learn how I could earn an income through freelance writing, web publishing, and blogging.
Where do I live?
Right now I live where I want to, which just happens to be Kota Kinabalu, Malaysia. It is a convenient place for me to be situated in order to run my small group tours to Singapore & Malaysia and for Juno to plan her Women's Conference. Even if it's only for six months it's an excellent opportunity to get to know a place in more depth. And beaches aren't bad either. But for the past three years before this we were traveling full time, spending about a month in each country we wanted to visit. We've seen some amazing things, and all while we were working and earning the money we traveled with. If it weren't for our digital nomading capabilities, I might never have gone trekking in Nepal, went snorkeling in the Perhentians, ate amazing food in Vietnam, set foot in the Kingdom of Bhutan, gone surfing in Bali, or seen elephants in the wild.
The benefits and challenges of being Location Independent
There are obvious benefits to becoming location independent, but there are also multiple challenges that I've had to overcome over the past three years. While I have been living my dream, I was at the same time struggling with a lot of aspects of this new lifestyle: time management, concentration, managing my work load, taking downtime, controlling my caffeine intake, creating a routine, etc. I wrote about some of these challenges and how to overcome them in this post: Creativity and Productivity Tips for Digital Nomads and Location Independent
Popular locations to be a Digital Nomad
Right now the hot-spot, at least for travel blogger digital nomads, is Chiang Mai, Thailand. The combination of cheap living, good Internet access, delicious food, fresh coffee, nice weather, and fellow travel blogging buddies, has kept a steady stream of digital nomads flowing through this hub of northern Thailand for the past few years. I'm currently in the process of writing a short ebook outlining some other convenient locations for location independent individuals.
Resources to help the Digital Nomad
Sites like Sean Ogle's Location 180 have been inspirational and helpful during my journey through location independence. He has recently started a program and community called Location Rebel to help people transition into digital nomads and live the lifestyle they wish.
One of the original gurus, Chris Guillebeau, has long been writing about entrepreneurial ideas which would be helpful to those wishing to pursue a lifestyle of non-conformity. He recently wrote a book called:The $100 Startup: Reinvent the Way You Make a Living, Do What You Love, and Create a New Future
An additional resource is Tim Leffel's cheapest destinations blog (Book: The World's Cheapest Destinations
) and newest book: A Better Life for Half the Price. I don't believe this was intended for digital nomads, but it can certainly be useful. It is also relevant. The book and program's primary focus involves helping people people to move abroad to save money on living expenses, hence the title.
Thanks to Juno Kim of www.runawayjuno.com for providing the photos.