After roughing it through long, sweaty bus rides and too many nights in grimy hotels, it was a relief to finally arrive on Bantayan Island. Situated in between Negros and Cebu Island of the Philippines, Bantayan offers travelers quiet, unpretentious resorts along a beautiful stretch of ocean.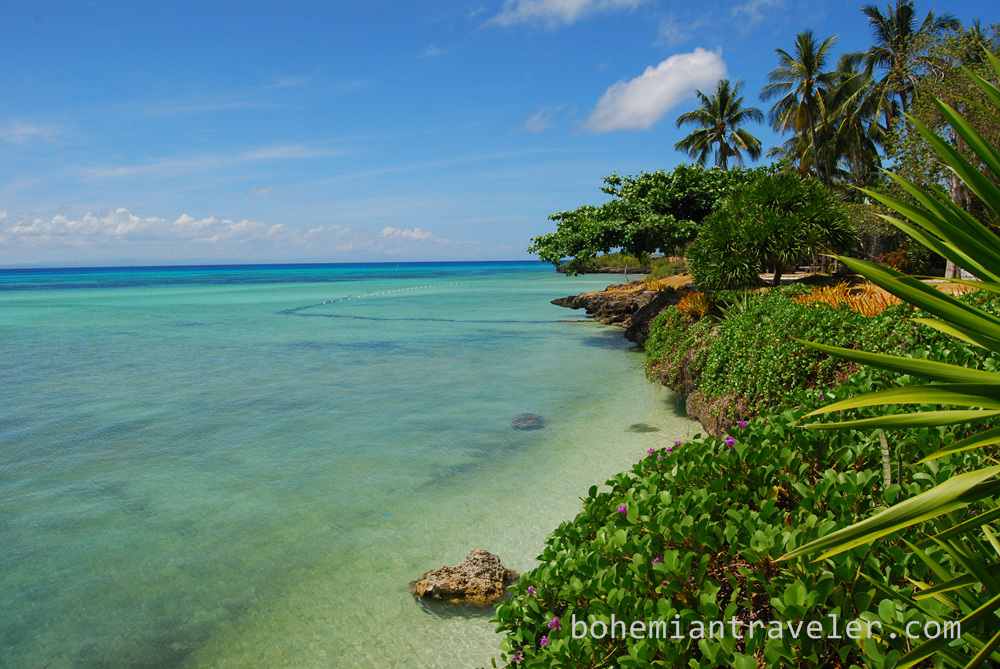 On Bantayan Island's southeast shore, fishing boats rest on the beach, children play in the ocean, and dogs just sit around. When the tide goes out, a new world appears where the water once covered. Star fish emerge, clams dig in to the sand, and a whole host of different-sized shellfish fight for their lives. You'd miss it if you didn't look closely.
There's a few accommodations spread out along the two kilometers of beach. We stayed at Ogtong Cave Resort (Santa Fe Beach Club), around where most of these photos were taken. Usually I'm set to explore my environs or at least discover little places to eat or drink when I arrive in a new place. When I checked into Ogtong, I was ready to stay put. The view was already perfect. The swimming was fantastic at high tide. And I took all my meals right at the hotel. It was a relaxing way to breakup my at times tumultuous travels through the Philippines.
Photos of Bantayan Island: