I have a habit of finding saunas and thermal waters in different places around the world. Most of all I like being warm, but also I've found it's a great way into a culture. Normally public baths are not typical tourist terrain. That makes them all the better a destination in my book.
From the swimming pools of Iceland to outdoor saunas in Finland, to the herbal sauna and massage in Laos, I'm up for just about anything.
In South Korea, the ultimate experience is a trip to the Jjimjilbang. Let me start by saying that the Jjimjilbang, although not intended to be, is a godsend to the independent solo traveler in Korea. Where else could you find a warm place to spend the night, a hot tub to soak in, several saunas to roast in, and a shower to scrub yourself clean?
The Korean Sauna or Jjimjilbang
Nearly every village, town, and city has one. In the old days before central plumbing, which wasn't too long ago for some, Koreans went to the public bathhouse out of necessity. Now, while still used for bathing, the Jjimjilbang is also about relaxing and socializing. You'll see families, young couples, and the elderly.
My Jjimjilbang Experience
I'm a big fan of natural hot springs, so I asked Juno Kim, a native of Seoul, for a good day-trip or weekend trip out of Seoul. She suggested Onyang Hot Springs. Here, the water is piped from the spring location to several bathhouses and hotels and spas around town. (It's such a revered place, that senior citizens from around the country are allotted free transport credit there.)
Despite its location in Chungcheongnam-do province, far south of Seoul, it is still accessible by the Seoul Metro (amazing, I know). We left Seoul on a Sunday morning and arrived in Onyangoncheon about three hours later. We walked a few blocks from the train station and arrived at the public jjimjilbang.
Onyang Hot Springs is the oldest hot spring in Korea, founded about 1,300 years ago. It has been operating as a hot spring for about 600 years.
Jjimjilbang Protocol
At the entrance, we paid the fee of 6,000 won and 1,000 won extra (about $6.50 US total) for the required shorts and shirt and were handed a small towel and a bracelet with an embedded computer chip (to calculate our total time inside) and locker key. After the turnstile, we took off our shoes and put them inside a small shoe locker and walked upstairs. Women to the left. Men to the right.
First inside was the locker room. From there you could access the large hot tub in the next room, which was surrounded by several shower rooms, a sauna, a cold pool, and falling water massages. Stairs led to a little section with a semi-covered outdoor pool, which was a refreshing change of pace in the winter from the hot and steamy inside.
After a good scrub with the provided soap and washcloth, I did a succession of hot pool, cold pool, sauna, cold pool, outside hot pool. There are standard showers as well as the more Korean-style little stools with detachable showerheads to sit and scrub, shampoo, shave, and brush teeth at.  After dying off, I put on my nifty uniform shorts and shirt and joined Juno upstairs in the communal area.
Here kids were running around or watching television, teenagers were playing cards, and parents were ducking in and out of the saunas. This place had four of them: one of clay, another with herbs, a salty one, and the hottest was a pine-scented sauna. Definitely enough going on to get your money's worth, if that is a concern.
You're allowed to stay inside for 12 hours (some jjimjilbang let you stay up to 24 hrs), after which you pay a small additional fee for each hour. There is a snack bar for when you get hungry. Mats are spread out in the room for relaxing. You can also rent family rooms which are little partitioned rooms without doors, providing a little privacy, but not much.
The best part of the Jjimjilbang for travelers
Now for the part to which travelers on a budget will want to pay close attention. Jjimjilbang are open 24-hours. That means you can spend the night. The only catch is, some offer no blanket and you don't have any privacy (but it is warm). So if you won't have an issue with sleeping on a mat in a little cubby-hole in a room potentially full of people, the Korean jjimjilbang overnight experience is for you.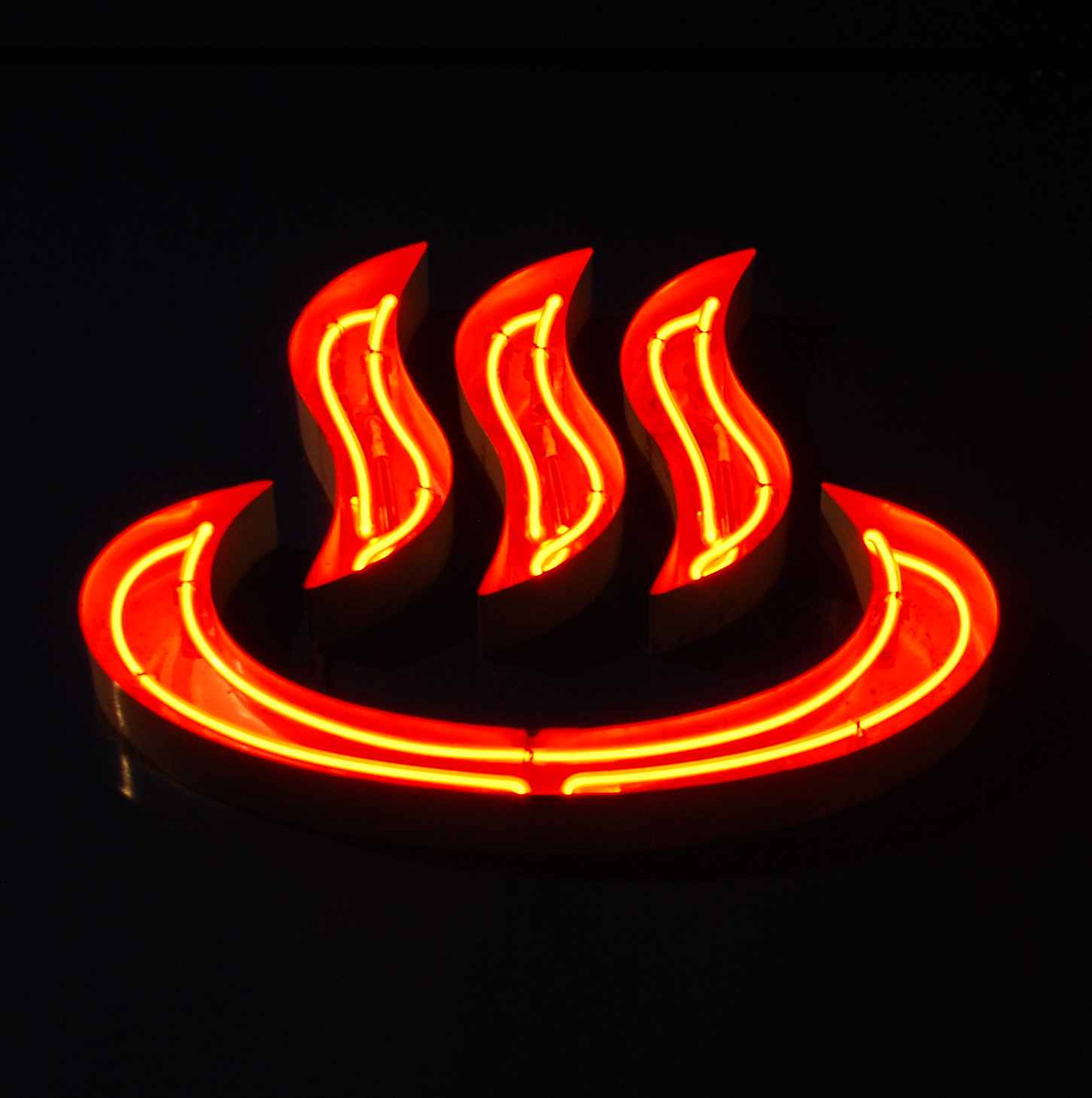 More Info:
To find a Jjimjilbang, simply look for a red and white sign that shows steam coming out of a bowl. To add to the confusion, most yeogwan (family-run inn) and hotels have the same sign. Note that the majority of jjimjilbang do not have access to spring waters. We went specifically to Onyang in order to bathe in the natural water. And I would imagine not all are as extensive and nice as the one we visited in Onyang. I've visited a few Jjimjilbang since Onyang and most have more or less the same setup and cost.
We visited The Pride of Onyang Hot Spring Jjimjilbang. I should note that the photos in this post are from another jjimjilbang.
Thanks to Juno for showing me to Onyangoncheon and explaining the ins and outs of the Jjimjilbang experience. She blogs at RunawayJuno.com and is an outstanding source of information on Korean culture and food.