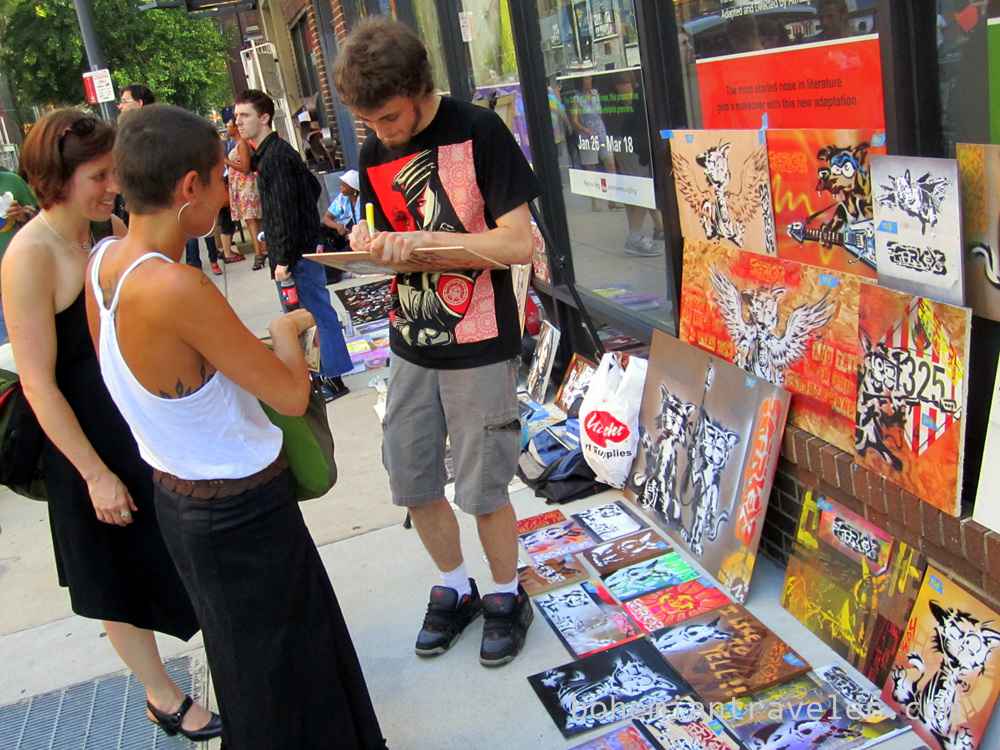 During the first Friday of each month, the Old City art district in Philadelphia has an open house for its galleries. Each of the galleries is open to the public, many with beer or wine on hand, as well as art vendors who spread themselves along the sidewalks. It's one of the best cultural experiences in the city—and it's free.
First Friday started in 1991 and now over 40 art galleries participate. The evening brings together a most eclectic crowd, from serious art buyers to casual browsers. Philly has a fantastic arts scene and this is a great place to get started.
Where
Most of the galleries can be found between Front and Third, and Market and Vine Streets.
When
The first Friday evening of each month, rain or shine, year-round. Hours: 5:00 PM to 9:00 PM
For more info check out PhillyArtGalleries.com