Traveling Tokyo on a Tight Budget
Some think traveling Tokyo on a tight budget is impossible. While traveling in a country's largest city is almost always more expensive than the rest of the country, the opposite may be true in Tokyo. Accommodation can be slightly more expensive, but the availability of cheap food and free sightseeing make all the difference.
After three trips to the country, I've estimated that you can travel well around Japan on $70 a day. Tokyo should come out cheaper as this number is skewed slightly because it includes intercity rail pass usage. But besides that point, Tokyo can still be cheaper than you thought. Here's how to travel Tokyo on a Tight Budget: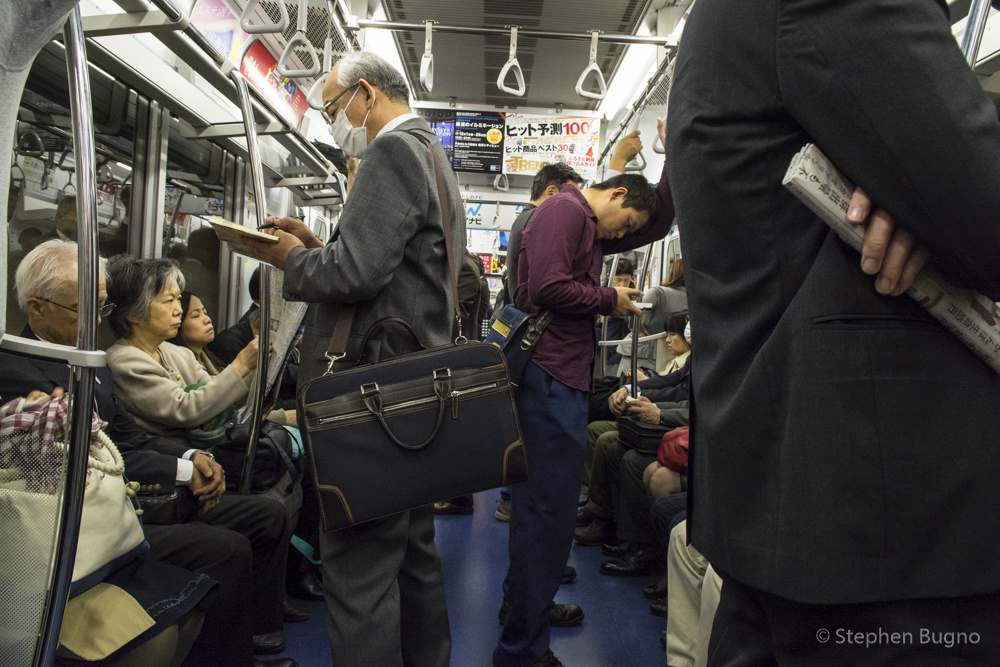 Travel Smart
Tokyo has one of the most extensive mass transit systems in the world, with a clean, safe, and efficient network. One subway trip, depending on the distance covered, ranges from $1-3 USD. If you opt to buy a day-long subway pass, the 24-hrs pass costs $7, while a 48-hour pass will run $11, and a 72-hour pass $13.
A ride in from Narita airport will only set you back $11 for the slowest of several train ride options.
Eat Cheap
I'm more of an advocate of slow food and healthy eating. But with limited time and budget in Tokyo, I would recommend fast food. Don't worry, I'm not talking about gross western chains. Japanese fast food is actually wholesome.
Travelers on a tight budget should seek out one of several fast-food chains serving up the ubiquitous gyudon, or beef bowls on rice. Yoshinoya, Matsuya, and Sukiya are three of the most popular chains dishing out gyudon with a side of miso soup for under $4. For a few extra yen, Sukiya offers sashimi over rice in addition to the beef gyudon. Most of these chains have extended hours, so you'll seldom see them closed.
Genuine cheapos will look out for easy-to-find convenience stores. These are a budget traveler's best friend. For a quick breakfast, try the easy-to-find onigiri. These are steamed rice in the shape of triangles, usually wrapped in seaweed, with some kind of meat or fish. I love the ones with salmon roe, but others have tuna, red beans and rice, and plenty of other varieties. Most of these are priced under $1.50 each. Look for convenience stores such as Family Mart, 7-11, Lawson Station, and the Daily Yamazaki.
Supermarkets also normally have a section in the back where sushi packs and bento boxes, katsu, and tempura are displayed. In the evening, most of these will be heavily discounted.
At lunchtime, travelers can find good value meals, many in the $8-11 range. These are nice set menus with soup, a small salad, a side dish or two, and the main course. For a cheaper variation on a nice lunch, look for udon shops or ramen cafes. A tasty bowl of either won't cost you more than $8. I've also seen stalls selling seafood bowls (kaisen don) for as low as $5.
Sleep Soundly
There are three ways to sleep cheap in Tokyo.
1) Hostels – Hostel beds average between $20-30 in Tokyo. Not exactly cheap, but many of the dorm beds are sectioned off for privacy. So if you don't normally consider staying in hostels, give them a chance in Tokyo. Hostels are always a good option when you're traveling solo.
In Tokyo, I recommend: Oak Hotel Cabin – an excellent value accommodation in a good location.
2) Capsule Hotels – For a real cultural experience, try sleeping in a capsule hotel. Capsules originated for salarymen or late night bar-hoppers who missed the last train. The capsule hotel would provide these unfortunate (and drunk) souls with a shower and soft bed at a fair price. A capsule hotel packs hundreds of men (yes, men only, although this is starting to change. You can now find female-only floors at certain Capsule Hotels.) into a small space. Some degree of privacy is maintained here because as the word 'capsule' suggests, you sleep in a small sectioned-off pod.
I recommend booking ahead and checking out these cheap hotels in Tokyo.
3) Apartment / Room rentals – If you use an apartment rental site like Airbnb, you can score a bed for even cheaper. Beds in shared rooms can go for as low as $15. This can be an interesting option because you'll probably meet a local resident this way.
Free Attractions
You could last days in Tokyo without spending a yen on sightseeing. To get a fabulous view over the city and out to Mt. Fuji on a clear day, going to the top of the Tokyo Metropolitan Government Building is free to visitors.
Another free observation deck in Tokyo, Bunkyo Civic Center, is not very high (25th floor) but its view is still impressive. If it's clear, you'll see Mount Fuji behind the skyscrapers of Shinjuku on one side, and the Tokyo Skytree on the other.
To get a cultural experience and some fresh air, take a stroll through beautiful Yoyogi Park to the free Meiji Jingu Shrine. Other Tokyo phenomena are always free: Harajuku, Shibuya Crossing, and Tsukiji Fish Market.
Get out of Toyko
You could probably spend a lifetime exploring the ins and outs of Tokyo. Japan is a large country. Get out to the provinces. There's a lot of fantastic food waiting to be eaten, energetic cities to discover, and surprisingly quiet forests and mountains to hike. And here are more tips for saving money traveling in Japan if you're looking for adventure on a minimal budget.