Why I was Wrong about Central America
I'm not in love with Central America. But this latest trip certainly gave me a greater appreciation for this part of the world.
My first Trip to Central America: Nicaragua & Costa Rica
I traveled to Nicaragua and Costa Rica about 10 years ago. And while I enjoyed that trip, and recognized there is a lot of cool stuff to see and do there, I was missing that extra connection to the place. Part of it is that my Spanish language skills are minimal and I have difficulty communicating with people. That alone is keeping me from diving deeper into the culture. This is also part of the reason why I didn't like Cuba. And I'll be the first to admit that I don't have a strong affinity for Latin American cultures.
Costa Rica has incredible natural beauty, gorgeous cloud forests, protected wildlife, and a stunning coastline. Nicaragua has a lot of interesting places, from colonial cities to lakes in volcanic calderas, to coffee country, to surf towns. But for me, once in Nicaragua was enough. I don't need to go back.
Another thing I should mention is that I was robbed at knifepoint in Nicaragua. I can't remove that memory from my mind no matter how friendly and hospitable the vast majority of Nicos were to me.
My Second Trip to Central America: Belize, Guatemala, Honduras, & El Salvador
Nicaragua and Costa Rica are just one part of Central America. I wanted to return to Central America to see more. Fast forward to 2019. A good friend was getting married in Belize and I planned to travel through Guatemala, Honduras, and El Salvador after that. I only had three weeks which wasn't ideal, but it's a good amount of time to get an overall feel of the countries.
One of my main concerns about traveling in this region is general safety and security. When I travel I like the feeling of letting my guard down and trusting and accepting people. In most parts of Central America, you need to have a keen awareness of where you are, what you're doing, and when you're doing it.
Guatemala, Honduras, and El Salvador are still dangerous countries in certain places, particularly the big cities. But most people travel safely through these countries and I believe it's not worth skipping these countries for safety reasons. If you minimize your risk, which you can, you have a much better chance of avoiding crime.
I was able to avoid safety issues on this trip, and here are some of the highlights of my 3-week trip through Belize, Guatemala, Honduras, and El Salvador.
Belize
I spent four nights on Caye Caulker. It's an island off the coast with lots of accommodation and restaurant choices and plenty of opportunities for snorkeling and sailing trips. It's an island for day activities (including drinking) and everything shuts down before 10 pm. After Caye Caulker, I traveled down to Maya Beach, near Placencia, for a wedding. This area has excellent beaches and a mix of cultures. Before leaving Belize I stopped in San Ignacio for a few nights. I climbed the Mayan Ruins of Xunantunich and took a day tour to Actun Tunichil Muknal (cave & Mayan burial site) which was a definite highlight.
Guatemala
Tikal is your big-ticket item in Guatemala and is worth every effort. Mayan archeology is fascinating and these are some of the finest ruins in all of Central America. I spent a day exploring the site before swimming in gorgeous Lago de Peten Itza from the dock of my lakeside guesthouse in El Remate. The next day I spent some time walking around colorful Flores before taking an overnight bus to Antigua. Antigua is probably the finest colonial settlement in Central America and I enjoyed the architecture, cafes, as well as hiking to a volcano outside of the city. I wanted to spend more time in Guatemala but had to move on to Honduras.
Honduras
Many travelers enjoy diving on the Bay Islands but I only had time to visit Copan. Another outstanding Mayan site, Copan was a highlight for me as was the small, historic town of Copan Ruinas, where I stayed. I love birds and enjoyed seeing various species at Macaw Mountain Bird Park. I only visited one small corner of Honduras, so I really can't comment on the country as a whole. But I really loved Copan Ruinas.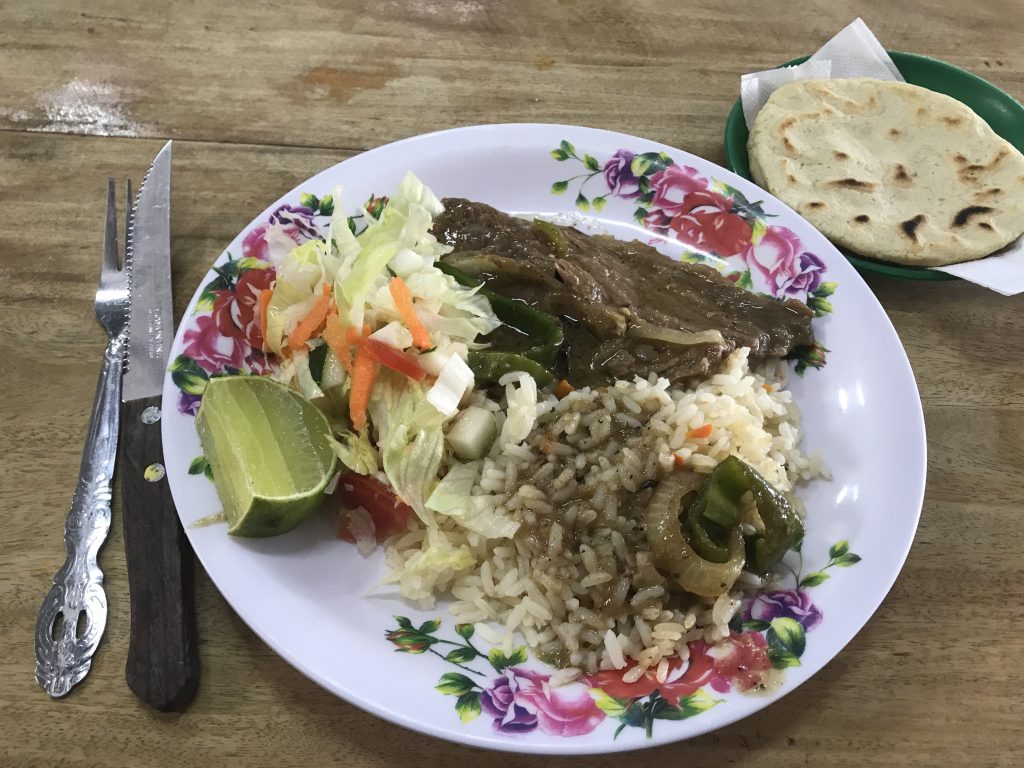 El Salvador
The last county I visited was El Salvador where I spent only two short days. Not a lot of people are telling you that you've got to travel to El Salvador but often I am intrigued by places with few tourists. Salvadorans are friendly and I enjoyed the food and the architecture of San Salvador. I wish I could have visited a volcano or the Pacific coast but I ran out of time. I wouldn't mind seeing more of the county but other places in the world where I have more interest, take my attention away.
Crime in Central America
Much of the crime in Central America is gang-related. If you're not the police or in a gang, it can mostly be avoided. Gang violence in Honduras or El Salvador gives these countries notoriously high murder rates. Additionally, much of this violence occurs in specific areas of the biggest cities. By avoiding those places you can stay safer.
To me, huge Central American cities have little appeal. Some might argue that stopping in Guatemala City is worthwhile. On my short trip, I didn't want to spend any time there. My guide even recommended not riding the public buses there (something I like to do every place I go). Some of the buses have switched to a cashless system because buses were getting held up and robbed frequently.
The crime that you're most likely trying to avoid as a tourist is getting mugged. Mugging most commonly occurs when travelers are walking home drunk, at a late hour, in the wrong part of town. Or even one of those three scenarios. But as I mentioned, don't give up on Central America because of fear.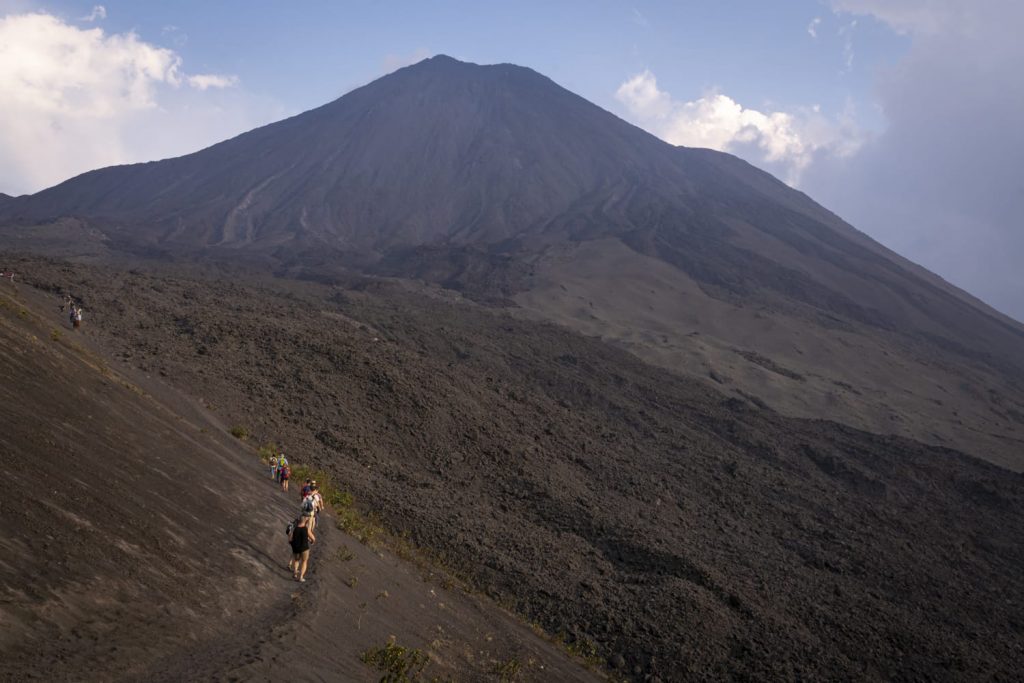 Travel to Central America
To put it simply, Central America is an excellent place to travel. Especially for North Americans who can fly easily on direct flights in only a few hours. I didn't fully understand this until my recent trip.
Central America is inexpensive, there are lots of adventure activities, fascinating archeological sites, diverse cultures, world-class birding, good food, diving, surfing, and much more. There is a good transportation network of buses and vans between cities and traveler hotspots and you have a plethora of backpacker hostels and well-priced guesthouses to choose from.
Each country has its specialties, so research ahead of time. Or do an overland trip through all of Central America. Spend more time in the places you like best.
I didn't fall in love with Central America, but that doesn't mean you won't.