The Pros and Cons of a Campervan Road Trip
It seems like campervan holidays are the new craze, filling up our social media feeds and drifting into the lane next to us on the highway. They seem great, a fun way to explore an area and a chance to revamp your holiday. But before deciding to take a campervan road trip, be sure to consider the pros and cons listed below for an informed decision.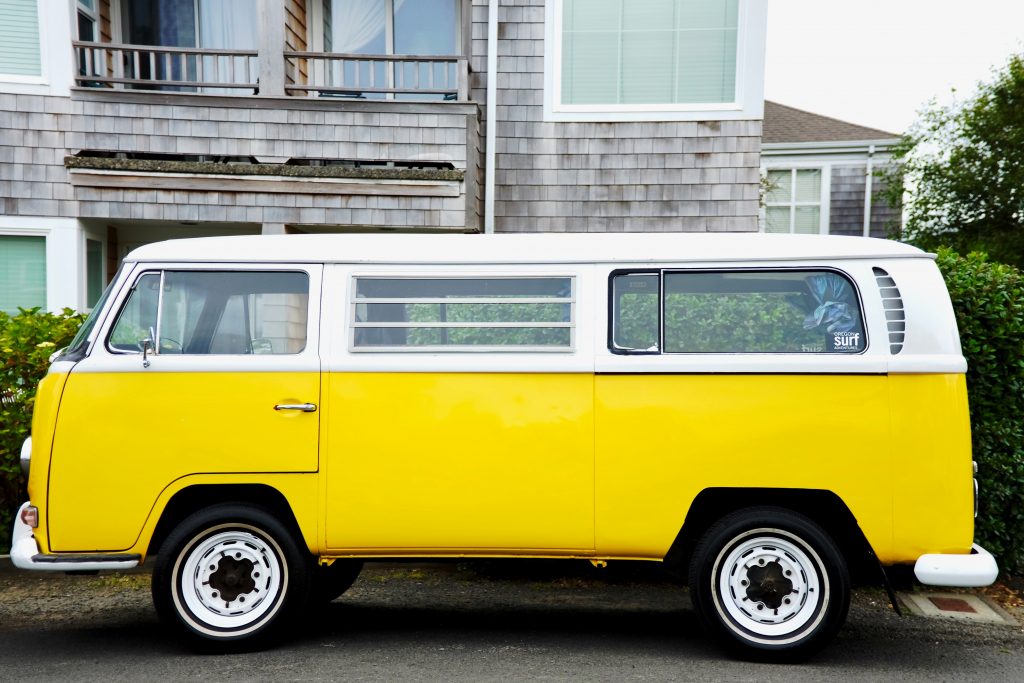 Pros:
You can visit numerous destinations
The main benefit of a road trip. Many of us struggle to decide where we should take our next holiday -too many places, too little time! But a road trip allows you to tick multiple destinations off your bucket list, all under the same roof. Going to a country and then only visiting the capital city or a main city or two feels a bit wrong. If someone asks, you have visited Spain, but you've only seen the bustling streets of Barcelona and can't discuss the different regions, the stunning sea, the delicious local delicacies. But a road trip allows you to avoid the barrage of public transport and its costs, and still visit a variety of places, to truly experience a destination and all it has to offer!
You only unpack once
Unpacking can be such a hassle, particularly if you're moving accommodation. It's a big dilemma. Do you fully unpack only to repack a few nights later? Or do you attempt to keep everything within your suitcase and end up with an unruly mess? With a campervan, everything you need stays with you. You have fewer limits on packing, as you're not restricted to one suitcase or a specific weight. You can bring the comforts of home, extra blankets or games for the evenings and store it away until you need it.
You're self-sufficient
A lot of stress is added to holidays by your dependency on public transport, fitting your plans to their schedule. Add to this your accommodation requirements, their check-in and check-out times, and it can make a relaxing holiday into a ball of stress! Avoid this through a campervan road trip, you decide when and where you go and the route you take. You can either wild camp or go to campsites, which have far more flexible check-in and out times.
You're also self-sufficient in that you can prepare your own meals. Eating out can be fun, but when you're forced to do it throughout a holiday, you start to miss cooking yourself. Especially if you have specific dietary requirements or want to watch your spending. But campervans can come with cooking appliances, a fridge and more, to allow you to only eat out when you want to, and not to have to.
It can be budget-friendly
Firstly, by cooking yourself you can save a lot of money on your meals! But also generally, campervan hire can be a cheap way to travel if you do it right. Rent from a private owner to get a better price than with a rental company, and to support the sharing economy. Further keep your trip budget-friendly through avoiding toll roads, choosing the right places to camp and enjoying the beautiful – and free- outdoors!
Cons:
It is less environmentally friendly
There is no way of denying it. By going on a road trip you will be having a more negative effect on the environment than staying home. You can try to reduce this by traveling slow and not driving too far, but it still isn't ideal. One thing to consider is that it is still a better option to flying, as the carbon emissions of flying have a worse environmental impact. So you could consider it the lesser of two evils!
You have to plan more
When you book a holiday to one specific place, you have less to organise. If you book an all-inclusive resort and flights there, you're basically done! Simply finding a few activities or transport to and from the hotel. But with a campervan road trip, there are far more conditions to consider. Destinations, routes, campsites, food shopping and more. The nice thing about hotels or public transport is that things are decided for you, whilst a road trip leaves you responsible for everything. This can provide more freedom, but also more stress.
It can feel cramped
This primarily depends on the type of motorhome you choose to go for. With a spacious Swift motorhome or another large type, you'll be shocked at how much can fit in it. But if you go for a proper campervan, like a Volkswagen T3 or a Mazda Bongo, it will be an adjustment. It will involve setting the van upright and keeping it tidy, as otherwise you may feel cramped and crowded. Also ensure the bed will be long enough if you're tall, as you don't want to find that out too late!

Now that you're aware of the various aspects of a campervan road trip to consider, you can try to make an informed decision about whether you'd like to take one. You can check out a rental company or a sharing platform, and tick another item off your bucket list!