Escaping Tourist Crowds in New York City
So many travel articles will tell you that New York City is the place to go, but not very many articles will (and can) show you just how crowded with tourists the Big Apple can get — especially during peak season. And just like Venice, another globally popular tourist destination, NYC can sometimes feel like a city of tourists instead of the beautiful, colorful, historic city it has always been. In fact, Travel + Leisure reports that the city saw an increase of 2.3 million visitors since 2016. In 2017, the country welcomed over 60 million travelers, which were all driven by a combination of several factors. Although this is good for NYC's economy, "over-tourism" can overwhelm cities, as it shifts the balance from a positive experience to one that is no longer sustainable. So if you love to travel around the world, you can help prevent over-tourism by looking at what you do when you visit a country, state, or city. And if you're planning to go to NYC soon, here are some simple ways to escape tourist crowds and get to know the real city better:
Stop by BLDG 92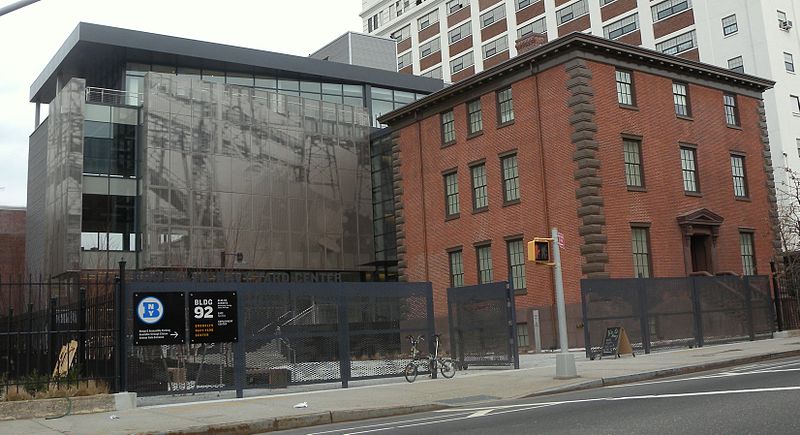 The small museum, BLDG 92 is one of the most overlooked spots in all of New York. What used to be a military residence at the Brooklyn Navy Yard is now home to permanent historical exhibits on the building of Civil War ironclad USS Monitor and the Pearl Harbor casualty USS Arizona. Not a lot of people (locals included) know there's a place that pays tribute to the significance of this former ship-building center. You can also listen to stories from women and people of color that worked hard to repair battleships and carriers here.
Get some fresh air at the Snug Harbor Cultural Center
If you really want to get away from the hustle and bustle of the city, take a ferry ride from Manhattan to Staten Island. Retired sailors used to live in the Snug Harbor Cultural Center before it was transformed into a secret sanctuary that now boasts a vast botanical garden and cultural center amidst cobblestone streets. One of its most famous attractions is the Chinese Scholar's Garden, which according to Time Out is reminiscent of Buddhist and Taoist gardens, as well as Confucian poetry and paintings.
Adore Manhattan's cityscape from Sunset Park
Sunset Park is a great alternative to the Empire State Building. As tempting as it is to visit one of the most famous skyscrapers in the world, the line to the observatory goes on forever and it will take you hours before you can enjoy a quick view of the city's skyline amidst elbowing tourists. In fact, Manhattan has become so overrun with iconic buildings like the Grand Central Terminal and Times Square that it has become one of the most congested places in the city — and the most in-demand. Yoreevo notes that a condo here costs a whopping $2 million. And while living here might be a good way for New Yorkers to take in the Manhattan skyline, travelers looking to bask in the sight away from tourist crowds can appreciate the skyline from a better, more breathable vantage point like Sunset Park.
Visit the second branch of the Metropolitan Museum of Art
Skipping a trip to The Cloisters would be one of the biggest mistakes you could make when in New York — although very few tourists do make the trek up to Washington Heights to see the museum. The second branch of the Metropolitan Museum of Art sits on a beautiful tree-covered hill in Fort Tyron Park, and is home to a collection of abbeys and chapels rebuilt into a cohesive structure displaying 5,000 works of Medieval European art and architecture. It features unicorn tapestries, stained-glass windows, hand-drawn manuscripts, and even an inviting central garden. It's true that there is no place like New York, especially since there are so many things to see here that won't require you to squeeze in with thousands of other tourists. There is truly no need to stress yourself by fighting your way through droves of tourists at popular destinations — underrated ones are just as stunning and memorable.